Financial Services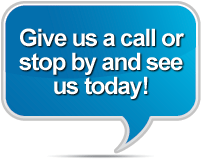 Yantis Federal Credit Union provides a range of financial services from loans, savings and certificates of deposit. Contact Us for more information on all our services, how to become a member, check balances and pay-offs, as well as for current rates.
Member Services
We Now Offer:
Share Drafts (Checking)
Debit Cards
ATM
Payroll Direct Deposit/Deductions
Savings
Direct Deposits
Certificates of Deposits
Home Banking/Mobile App
My Mobile Money App
Apple Pay App
Loans:
New / Used Auto
New / Used Boats
Agriculture & Equipment
Real Estate
Home Purchase
Home Improvements
Yantis Federal Credit Union is insured by NCUSIF. The National Credit Union Share Insurance Fund (NCUSIF) is the federal fund credited by Congress in 1970 to insure members deposits in federal insured credit union. Administered by the National Credit Union Administration , the NCUSIF is backed by the full faith and credit of the U.S. Government UP TO AT LEAST $250,000.00.
We are an Equal Housing Lender, doing business in accordance with the Federal Fair Lending Laws. We recognize the importance you place on privacy and confidentiality of financial information – see our Privacy Notice.
Hours:
Monday – Friday 8:30am – 4:00pm
IF YOU NEED ASSISTANCE PLEASE FEEL FREE TO GIVE US A CALL AT 903-383-2400